4D Ultrasound Services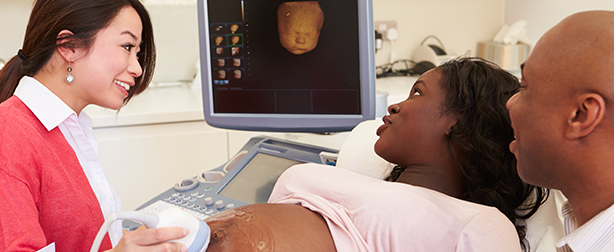 Don't wait until your tiny blessing is born! Meet your baby in amazing new detail like never before with 4D ultrasound services at Rolling Plains Memorial Hospital.
Utilizing the latest in ultrasound technology, Tiny Blessings produces four-dimensional images of your fetus while in the womb. Adding to the incredible level of detail now available, parents can see detailed video of the fetus in real-time.
While ultrasounds can be performed at any stage of pregnancy, the first visit should be performed between 27 and 32 weeks.
Insurance companies typically do not cover the cost of 4D ultrasound services. To make the service affordable, RPMH offers two different package levels for the Tiny Blessings service:
Standard Package – $140
Includes a 15-minute session, 5 printed photos and a CD with 5 images.
Deluxe Package – $200
Includes a 20-minute session, 5 printed photos, a CD with 5 images, and a DVD with a high-definition video of your ultrasound.
Call Today for Details and to Schedule an Appointment
325-235-1701 ext. 1331